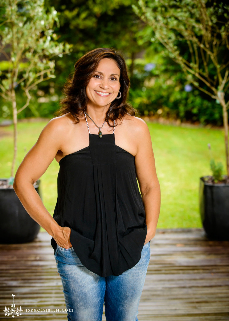 Welcome to Colour Interior Exterior.
I am a Sydney based colour specialist and interior designer, working on both residential and commercial projects.
After working in the corporate world for a number of years as a trainer & manager, I felt it was time to pursue my love of colour, architecture & design.
Colour is my passion, I love finding the right tone and finish to bring out the best in a space. I love working with old buildings, bringing them back to life, as well as pushing the envelope on choices for newer builds. Having trained in paint and colour design with boutique paint companies, I have an understanding of what suits and what works in a particular space.
With 15 years experience in colour and design, I draw a lot of inspiration from my travels, and from the eclectic interests of the people I work with. I view each project as an individual, ensuring each design scheme is tailor-made for each building, location and client.
In addition to my work as a design consultant,  I conduct workshops for other colour consultants, architects and specifiers. This  ensures my knowledge of the industry and current trends in my role as trainer & educator is of the highest level.
As a huge supporter of boutique designers, traditional craftsmen and small design businesses,  I try to source products that add something unique to a room.
I love nothing more than helping my clients maximise the potential of their home, and helping them create a beautiful space that reflects their personality.
We also work on commerical projects, including exterior and interior colour schemes and fit outs.
If you are interested in working with me and my team, please get in touch. We would love to hear from you.
Christine McCoy